Personalities
clear photo
Moe & Andi
Moe & Andrea play great music and have fun contests every morning!
Dave Bear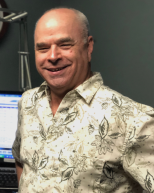 Dave Bear is normally found on our KNCO 830AM as the Swap Shop/ Shopping Show Host! Dave has been in radio for a while. His first job was hosting a Swap Shop program in Craig, CO in the late 70's. Dave used to co-host the morning show on STAR 94 FM and helped with the creation of the Shopping Show on KNCO and former sister station KUBA in Yuba City. Dave worked at KUBA for 25 years in various capacities and has lived there for nearly as long. Dave has a big family and enjoys all his kids and now grandkids. His hobbies include woodworking, and you can see his work by checking out his website www.2bearswoodshop.com.
Pat Day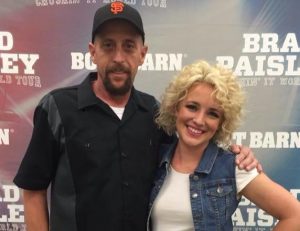 Pat Day is a California native and moved to Nevada County at age five.  Pat can be heard every Saturday morning on sister station KNCO 830 AM from 8 to 10 am hosting Swap Shop. You can also listen to Pat and all his craziness from 3 pm to 7 pm Monday through Friday on Star 94.1. In addition to enjoying today's hits and yesterday's favorites, Pat is a huge fan of Country artist Cam.
John August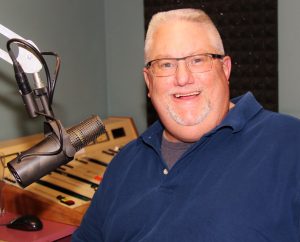 My name is John August … I host middays 7 pm to 12 M, Monday through Friday, on Nevada Counties own Star 94 FM. I have spent the last few years working here at KNCO as Fill-in Host for "Swap-Shop" on KNCO – "News/Talk 830". I am a radio veteran with 25 years experience "On-Air" and "Imaging Production" in the San Francisco, Los Angeles, and Sacramento markets! My ties to Nevada County stem from childhood. Every major holiday (Christmas, Thanksgiving, Easter, and 4th of July) my Mom & Dad would pack my two sisters and me along with our Basset Hound into the Station Wagon and we'd travel up from the Bay Area to see family in North San Juan. I loved to stop by the KNCO Gazebo every year during the Nevada County Fair! So you can understand how excited I am to be On-Air at both KNCO-FM/Star 94 FM & KNCO-AM "News/Talk 830"!
Carl Southcraft


Karl Southcott here! I'm a giant movie fan and love everything from the classic film store all the new exciting flicks. When I'm not in a movie theater I like to hang with my family, especially around water, I think I'm part fish. I have two small boys that keep me busy, let me tell you! One of my very favorite things is sharing music on the radio with our listeners. I love everything from Frank Sinatra to Bruno Mars. It's such a kick!
Liz & Chris

Hi, I'm Liz Bell, a single mom to 2 gorgeous girls! I love throwing theme parties, read that as 'Pinterest addict.' I believe there is no better feeling than a sloppy ponytail and yoga pants. I enjoy traveling, things that sparkle and my partner, Chris Tyler. ***Chris Tyler here! I also have two kids, plus an awesome wife! I run marathons, but in real life, I love to spend time at our neighborhood pool.  And I'm a huge sports fan.  It's hard for me to choose a favorite type of music! I like many different types! Except maybe Gangsta Rap. I have to draw the line somewhere.
Richard Stevens

Richard Stevens lives for quiet simplicity away from the constant barrage of noise and information overload. He grew up in North Dakota, where life moves at a slower pace, and radio signals seem to go on forever and finds satisfaction in entertaining listeners with insights, ideas… and a certain wacky perspective on life. Richard is married to his soulmate Amy and, to get her, they have three children.  They enjoy long walks, yoga, movies, quirky television shows and enjoying time together at home.