Personalities
clear photo
Moe & Andi
Moe & Andrea play great music and have fun contests every morning!
Dave Bear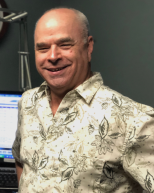 Dave Bear is normally found on our KNCO 830AM as the Swap Shop/ Shopping Show Host! Dave has been in radio for a while. His first job was hosting a Swap Shop program in Craig, CO in the late 70's. Dave used to co-host the morning show on STAR 94 FM and helped with the creation of the Shopping Show on KNCO and former sister station KUBA in Yuba City. Dave worked at KUBA for 25 years in various capacities and has lived there for nearly as long. Dave has a big family and enjoys all his kids and now grandkids. His hobbies include woodworking, and you can see his work by checking out his website www.2bearswoodshop.com.
Pat Day

Pat Day is a California native and moved to Nevada County at age five.  Pat can be heard every Saturday morning on sister station KNCO 830 AM from 8 to 10 am hosting Swap Shop. You can also listen to Pat and all his craziness from 3 pm to 7 pm Monday through Friday on Star 94.1. In addition to enjoying today's hits and yesterday's favorites, Pat is a huge fan of Country artist Cam.
Deana Martinez
Deana can be found on Star 94 FM weekdays from 7- Midnight. She is a radio veteran of 32 years who got her start in radio at KVMR when she was 15 years old as one of "Those Damn Kids" and worked in markets in Colorado, Hawaii and Yuba City, landing once again at her home at Star 94 FM. her favorite things are living  her best life with her husband Jason and singing at the beautiful church at the top of Broad Street on Sunday Mornings.
John August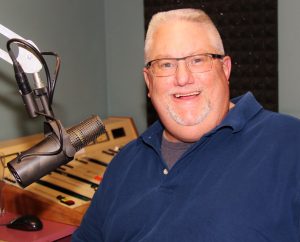 My name is John August … I host evenings 7 pm to 12 M, Monday through Friday, on Nevada Counties own Star 94 FM. I have spent the last few years working here at KNCO as Fill-in Host for "Swap-Shop" on KNCO – "News/Talk 830". I am a radio veteran with 25 years experience "On-Air" and "Imaging Production" in the San Francisco, Los Angeles, and Sacramento markets! My ties to Nevada County stem from childhood. Every major holiday (Christmas, Thanksgiving, Easter, and 4th of July) my Mom & Dad would pack my two sisters and me along with our Basset Hound into the Station Wagon and we'd travel up from the Bay Area to see family in North San Juan. I loved to stop by the KNCO Gazebo every year during the Nevada County Fair! So you can understand how excited I am to be On-Air at both KNCO-FM/Star 94 FM & KNCO-AM "News/Talk 830"!