Personalities
Greg Jannetta
greg@knco.com
Greg Jannetta II grew up near Los Angeles. He began working in radio in 1996 as a morning news anchor for KAAT/KTNS Radio, in Oakhurst, CA. From 1999-2001, Greg handled production and board operations for KNRY/KIEZ Radio, on Cannery Row in Monterey, as well as hosting the station's popular night show "OddsNEnds." Greg has spent more than 14 years with KNCO, and is currently the production manager and morning co-host on Star 94FM. Greg married his wife Amelia in 2014, and has two children, Jasper and London. He graduated from California State University, Chico, in 2005, with a journalism degree. Greg enjoys music, being outdoors and spending time with family and friends.
clear photo
Allison Kirk


Allison Kirk was born and raised in Grass Valley. She completed her education at the Interior Design Institute and is a certified Interior Designer. Allison worked as an Interior Designer at Young's Carpet One for six years and became very active in her community. After serving as President of the Rotary Club of Grass Valley South… Allison decided to choose a career that was more community based. This is when she discovered Nevada County Broadcasters and began her life in Radio. She is currently an on air personality on the Morning Buzz on STAR 94 FM and The Shopping Show on KNCO Newstalk 830 AM. She is also the Promotions Director for both stations at Nevada County Broadcasters. In her spare time, Allison enjoys karaoke with her friends at local hot spots and hanging out with her little gangster dog Rufus. Allison is thrilled to be able to live and work in Nevada County and is passionate about giving back to this community that she loves very much.
clear photo
CHUCK WHITAKER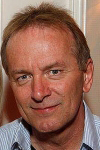 Chuck Whitaker here, born and raised in the Augusta, GA area! I'm passionate about everything outdoors, especially being around the water. I love swimming, kayaking, bicycling, hiking and of course spending time with family & friends. My favorite things are happy dogs, kids playing, football, banana pudding…okay, I'm getting hungry. Favorite music: I like it all from Sinatra to Led Zeppelin to Bruno Mars and everything in between. I've always said "there's only two kinds of music, good and bad."
clear photo
Josh & Scott


(on the left) Hi, it's Josh Gears, your early morning host. I love watching automobile auctions on one of the many vast cable channels in the universe. Can't afford any of these cars, but I like living vicariously through those who do! I also try to read every magazine I'm subscribed to; but since my wife and I have a new baby, that pile is getting bigger and bigger. I'd also like to state that I'm an experienced skydiver… but that would be stretching the truth a bit, since I am afraid of heights.
(on the right) Hey there, I'm Scott Evans, Josh Gears' on-air partner! My favorite type of music is probably categorized as "Hot AC". I'm a huge Maroon 5, Rob Thomas and Sting fan. My original goal was to be a professional drummer, which I did for a while. But I realized I like the music business but didn't like the life of a traveling musician. So, I'm one of the only people who got into radio for the "security and stability". Thanks for listening!
clear photo
Stan Phillips

Hi, I'm Stan Phillips (10am-3pm). I've been at WMGS (Magic 93) in Northeast PA since 1989. Loving both music and radio since my childhood, I worked my way up doing anything necessary (traffic reports, news & sports, producing football and baseball games, talk shows and fill-in). I became the Music Director in `93 and PD in `97. I've hosted middays and afternoons on this market-leading station for 20 years.  Born and raised in PA, I've worked my entire career here – which is very unusual in the radio world.
clear photo
Jason Jones

Jason Jones here! I got my first taste of broadcasting doing PA announcing for my high school sports teams. Music has always been a huge part of my life and most memories I have of growing up are tied to whatever song happened to be playing on the radio at that time. I always try and live my life according to the immortal words of Willy Wonka "We are the music makers and we are the dreamers of dreams."
clear photo