Personalities
Greg Jannetta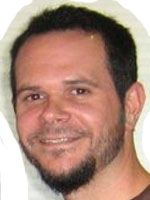 greg@knco.com
Greg Jannetta II grew up in Southern California. He began working in radio in 1996 as a morning news anchor for KAAT/KTNS Radio, in Oakhurst, CA. From 1999-2001, Greg worked as a reporter for KNRY/KIEZ Radio, on Cannery Row in Monterey, as well as hosting the stations popular night show OddsNEnds. Greg has spent more than 10 years with KNCO, and is currently the Production Director and morning co-host on Star 94FM, alongside Deana Martinez.  Greg has one daughter, London, born in December, 2001. Greg graduated from California State University, Chico, in 2005, with a Journalism degree. Greg enjoys being outdoors and spending time with family and friends.
clear photo
Deana Martinez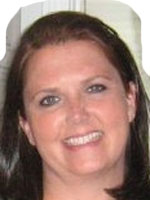 deana@knco.com
Deana Martinez started in radio at age 16 at KVMR as one of the hosts for "Those Damn Kids." Just when she was too old to be a Damn Kid, she traveled the country working for KKLI, KSPZ and KVUU in Colorado Springs, then KSSK and KHVH in Hawaii. Coming back to Northern California, she spent some time at KKCY and Sunny.  Now she can be heard every morning on Star 94 FM with Greg Janetta on The Morning Buzz.
clear photo
Michael Gifford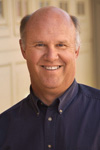 Fun loving Michael "The Giff" Gifford was raised in the Rocky Mountains. He and his wife of over 20 years are nutty dog lovers (labs/lab mix) and his two daughters keep him scratching his head daily. The family loves to travel and Giff is into golfing, hiking, camping… just about everything outdoors… except large animals that could eat him. J His wife thinks he spends more time in the garden than he does with her, but she does enjoy the "fruits" of his labor.
clear photo
Krystal Pino


Krystal is a 2005 graduate of Colorado State University and has been on the move ever since. She loves live music, anything to do with the outdoors and she is definitely a tomboy at heart. You can always find her catching up on her favorite sports teams or brushing up her stand-up act. She's a low maintenance, easy going, freckle-faced klutz.
clear photo
Angie Austin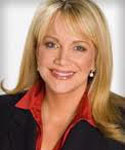 Angie likes puppies, long walks on the beach and soup. (Just kidding… sort of) She's a super busy mother of three young kids, so Angie spends a large portion of her days tying shoes, cleaning up spilled milk and breaking up arguments. But as all moms know, it's actually more fun than it sounds. Especially because she's managed to train her husband to do all the cleaning! Angie's "loves" are her faith, her husband, her kids, her backyard, and doing radio.
clear photo
Chuck D
Chuck was born in a cross-fire hurricane. OK, not a literal hurricane, but the movie Crossfire was on the Late Show that night, (really). He learned to play the drums in elementary school and if you listen real closely, you just might hear a few paradiddles in the background when he's on the air. Chuck's sense of humor was shaped by his big brother's George Carlin records, and every morning he strives to give you a dose of entertainment & a few chuckles (a word actually created to describe him – true story!).
clear photo